Financial Intelligence for Football.
Football has embraced the data revolution, with a wealth of real-time data and stats available, predominantly 'on the pitch' across team and player performance.
Coaches constantly analyse their players' performance in real-time to make key decisions for the benefit of the team.
So why should CEO's, CFO's and CCO's only analyse financial performance and other 'off the pitch' measures just once a year, and in retrospect?
ClubView means that they no longer have to.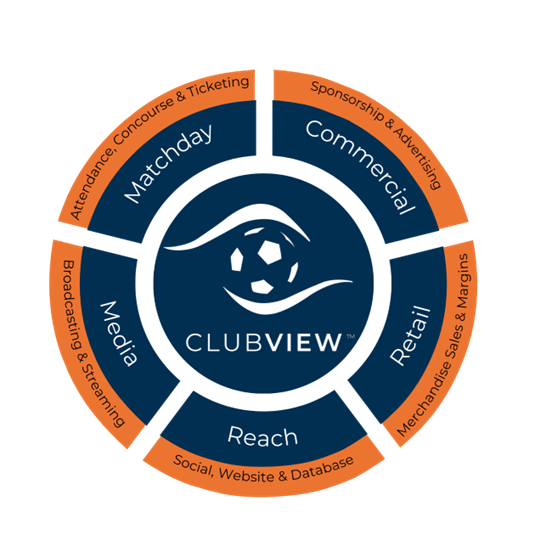 A secure, purpose built real-time financial benchmarking platform for football leagues.
ClubViews independent benchmarks are not commercially sensitive, and the platform will anonymise other clubs where appropriate.
Leagues can better understand their clubs' financial and commercial performance as well as how they themselves can grow in relation to other leagues and territories.
Every club can quickly recognise business areas to focus on in order to achieve financial growth through a wealth of real-time reports, rankings and independent benchmarks to enable better financial sustainability.
Matchday
Attendance, Concourse & Ticketing
COMMERCIAL
Sponsorship and Advertising
Retail
Merchandise Sales & Margins
Reach
Social, Website and Database
Media
Broadcasting and Streaming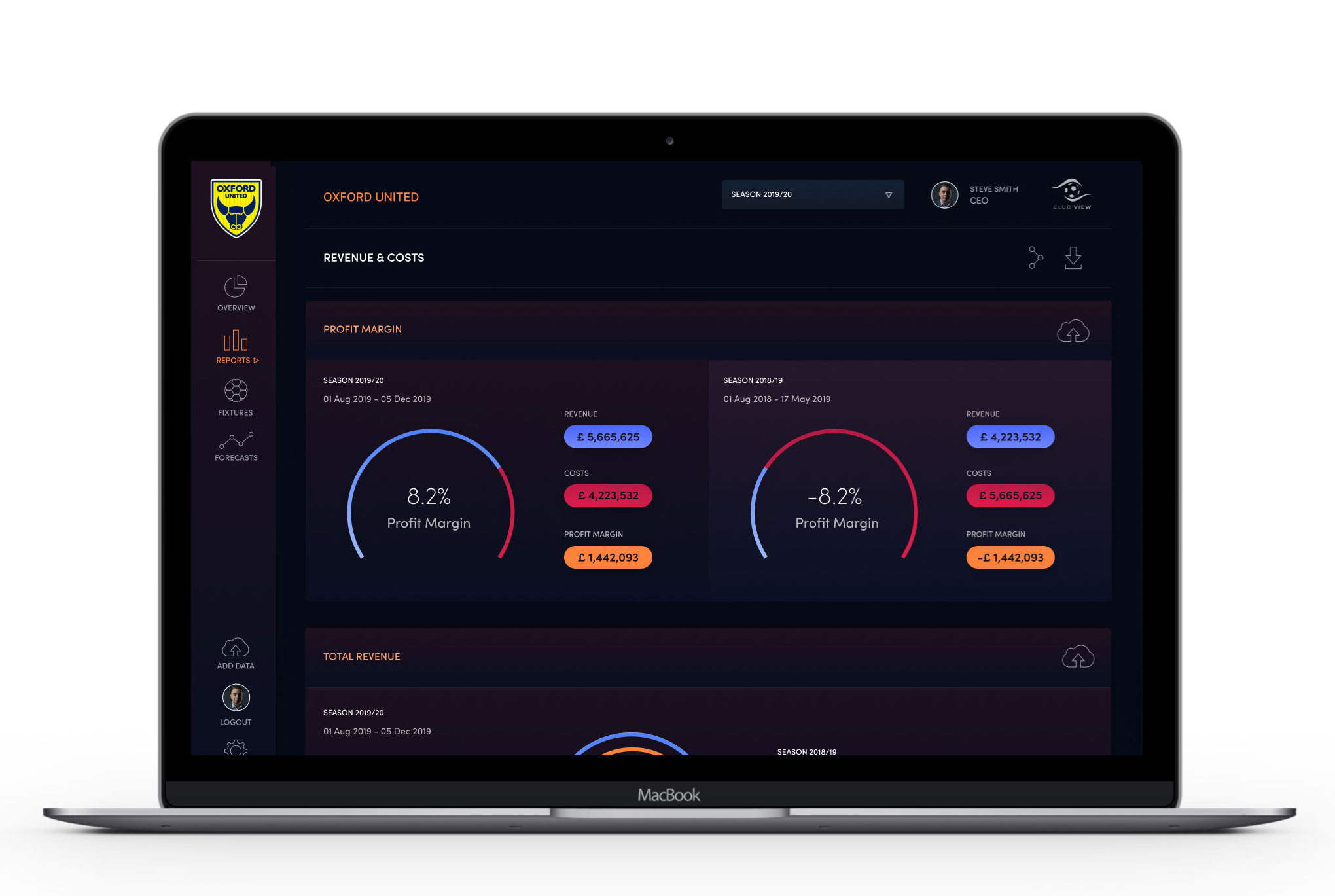 Who we work with
We work with leagues and associations, giving them a dashboard of financial performance across their league, and allowing them to compare with other leagues on the ClubView platform and identify growth opportunities.
By working with ClubView, leagues can ensure that every member club will benefit from our data driven platform. Each club, immediately upon providing data to ClubView, will receive a wealth of independent benchmarks and rankings to monitor their performance and allow them to take actionable commercial decisions in real-time.
Two years of research and development means ClubView is purpose-built and financially accessible to leagues of all sizes.