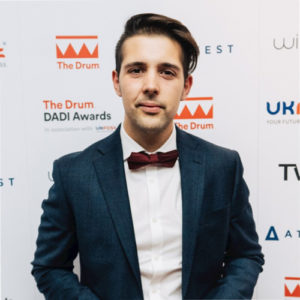 Josh leads the technology output and direction for ClubView and its football clubs. Being a full-time technology enthusiast with experience of running teams of up to 200 people with different sets of skills, has helped him develop creative thinking and a problem-solving mentality.
Previously, Josh held several positions, ranging from Technical Lead to Senior Full Stack Developer, within agencies such as Beamly, B2B product companies like the Haufe Group and software development consultancies atSistemas and Indra. Josh has worked with a wide range of global brands including Coty, Zara, Max Factor, Peet's and Daimler AG.
In 2019, Josh won a Technical Innovation Award at the prestigious 'Drum Digital Awards' for My Makeup Artist, a next-generation beauty platform that combines makeup artistry and technology. This product is the world's first virtual makeup experience that combines face analysis, augmented reality and artificial intelligence.