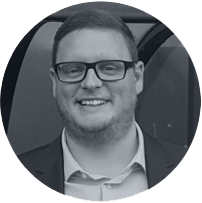 Matt has 15 years of experience working with football clubs such as Arsenal, Blackburn Rovers, Stoke City, Wigan Athletic, Leicester City and Oxford United.
He is a football data and strategy expert with wide knowledge of football club operations – including ticketing, commercial sales, marketing, reporting, online branding, digital engagement, sponsor activation, CRM and database management. He has increased key revenue streams at clubs of all sizes.
Matt's dissertation at Loughborough University in 2005 was an analysis of the nature and diversity of the financial crisis facing lower league football clubs, so ClubView's purpose has been a focus and passion for many years.